What a fantastic start to the new school year!
Mr Smith has taken some of the children to various events and we already have a range of medals and certificates.
Well done to all those who have taken part!
What a wonderful few weeks we have had with sporting events. A great start to the 2021-22 school year.
Year 6 tag rugby, a team of Charlie S, Denzil, Ellie, Jack, Glory, Laurie, Lilly, Emily, Roisin and Aariya attended a tag rugby festival held by Saracens! The team did amazing, winning 4 games and drawing 1 resulting in them finishing 1st out of a possible 6 teams. Great Job team!
Year 4 tag rugby, a team of Joshua, Darcy, Adam, Ishani, Remi, Jensila, JJ and Dante attended a tag rugby festival held by Saracens! They showed great determination and fighting spirit to come 2nd out of 5 teams in the competition!
Both year 3 classes travelled to Stanborough School to take part in an activity morning. All the children had an amazing time trying out lots of different activities! These included Hockey, Golf, Archery, Bench-ball and some Boccia. Well done to all the children who went and represented Creswick!
Creswick had 4 runners who had qualified for the district cross country event taking part at Stanborough school! These were Issachar, Imara, Nadir and Theo. All runners did incredible giving 100% effort! A special mention to Issachar who came home 1st in the boys race!! And as a team running for the 'Stanborough Schools' our runners helped the team finish in 1st place with the best points scores, well done guys!
Creswick were runners up in the district football tournament. A great achievement.
We came 3rd in the local basketball tournament and have qualified for the district competition.
We are really excited to be official partners of Mill Green Golf Club.
There are lots of great activities planned over the coming months.
Have you ever visited? It has a lovely clubhouse where you can purchase a drink and snacks. It is well worth taking a look if you are ever enjoying a walk that way.
The surroundings are beautiful and families are encouraged to pop in.
https://www.millgreengolf.co.uk/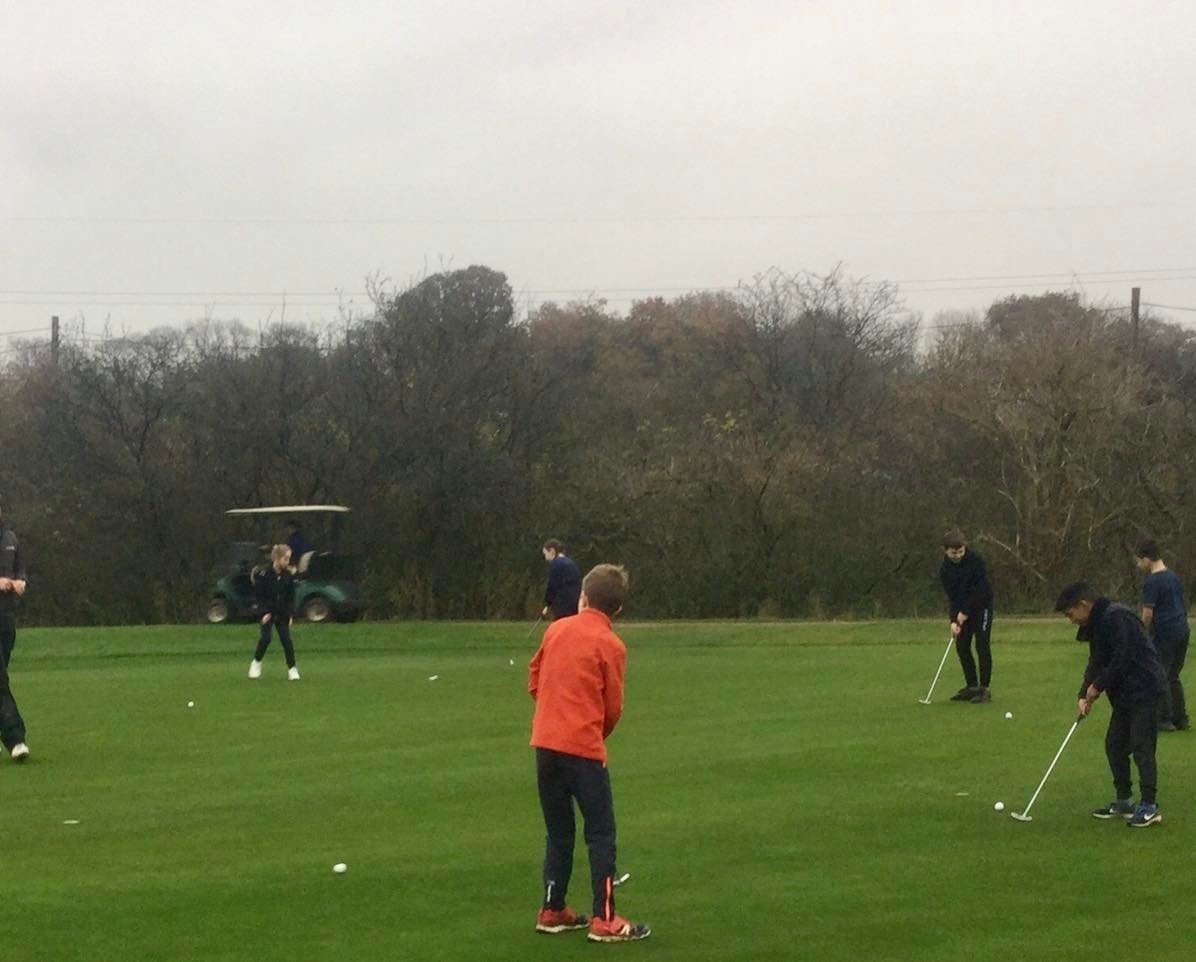 Issachar ran the 10km Race for Life in October. He raised £448.75 for Cancer Research UK and also won the boys running race in the district event.
Well done!